---
by Dave on May 20 2014 |
McDonald's is launching 14 unique menu items in Japan to promote the 2014 World Cup in Brazil. The limited time deliciousness is representative of eight nations: Germany, France, Spain, Japan and Brazil, who of course are participating in the World Cup. The special World Cup menu will be available starting May 27th in Japan. Here's the grub down:
Spanish omelet muffin
Limited edition McFlurry flavors! Belgian chocolate and French crème brulle.
Chicken McNuggets with Italian basil cheese and German curry sauce
Brazilian barbeque beef burger

Deep-fried Italian risotto balls
Japanese mincemeat beef burger
French chicken cordon bleu burger
Carbonated drink deserts: Makku Fizz/Floats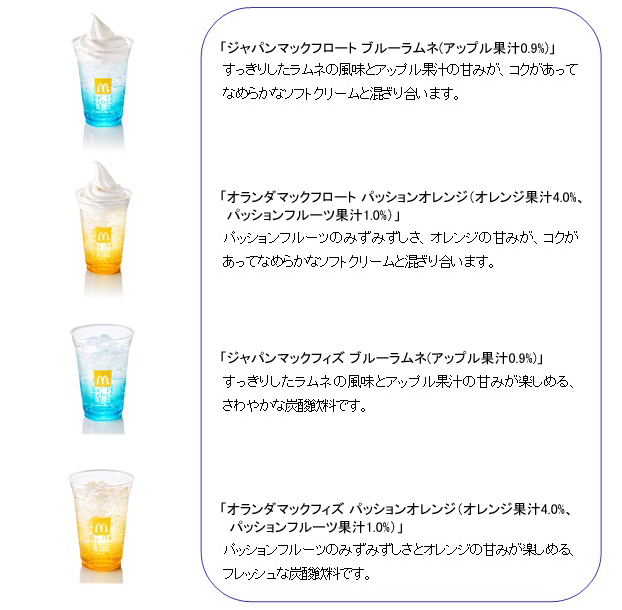 German pork schnitzel burger
Rocket News 24